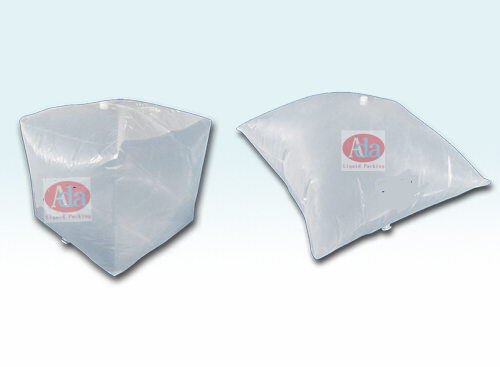 Brief Introduction of IBC Liner
IBC liner is a newly developed package for non-hazardous liquids storage and transportation with intermediate outer box such as collapsible Paper IBC, collapsible steel IBC(box), plastic IBC etc.
Specification of IBC Liner
Shape: Pillow & cube
Capacity: 800L-1400L(800L, 1000L, 1200L, 1400L)
Customized liner to match with various outer box is available
Loading/Unloading type: Top load & Top discharge(TLTD), Bottom Load & Bottom
Discharge(BLBD), Top Load & Bottom Discharge(TLBD)
Material:PE, Nylon, EVOH, Aluminum
Spout:2'' Spout
Advantage:
Low packaging and purchasing cost
IBC liner can save 50-80%cost in packaging compared with traditional liquid container.
High-efficiency in operation, suitable for middle and small size liquid cargo transportation.
Easy to load and discharge within 5 minutes, convenient and labor saving.
User-friendly:
Customized liners according to different boxes and one-on-one professional design service is supplied.
Safety and Sanitation:
The food-grade material of low density polyethylene can load the food-grade liquid without any contamination.
The packaging is disposable, free from cleaning and conforms to requirements of food packaging.
Application
1)Chemicals: Adhesives, Emulsion, Latex, Lubricants, Grease, Engine Oils, Detergents etc.
2)Food: Soy Sauce, Juice Concentration, Edible oil, Milk Product, Sour Cream, Sweeteners etc.
3) Powder, Vegetables and Fruits.